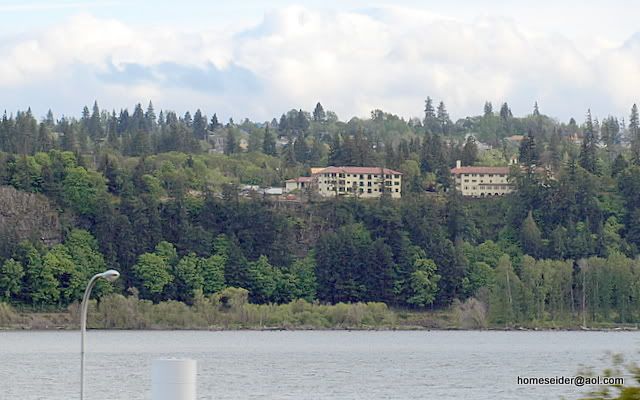 In the news in our world, A recent abrupt closure of a really cool Grand old Hotel due to the times.
Evidently they have had it on the market for over a year and almost sold it twice. I've wrote about this place before and it's little supposed hauntings. I've been in there and never seen anything, Although I've never stayed the night, but always wanted to.
This excerpt from the Oregonian newspaper online:


Landmark Columbia Gorge Hotel Closes Abruptly as Foreclosure Proceedings Begin;
Hood River, Oregon Hotel Built in 1921 as the "Waldorf of the West" By Richard Read, The Oregonian, Portland, Ore.McClatchy-Tribune Regional News
February 3, 2009 - The Columbia Gorge Hotel, fully booked for Valentine's Day and set to host more than a dozen wedding parties, has closed abruptly as foreclosure proceedings begin.

The romantic Hood River hotel hosted presidents and stars ranging from Shirley Temple to Burt Reynolds. Timber tycoon Simon Benson built it in 1921 as the "Waldorf of the West," with European-style elegance and sweeping river views.

The gorge landmark, rescued from its fate as a retirement home and restored by current owners Boyd and Halla Graves of Hood River, is for sale at $5.9 million.
...just in case your curious or you've hit the lottery and are looking to invest.
Here's the link to the real estate info.
Columbia Gorge Hotel