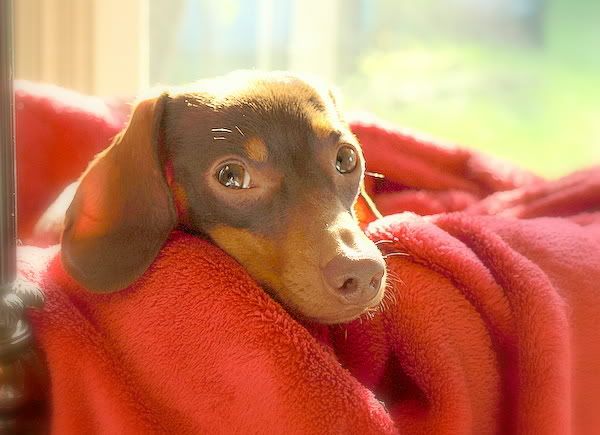 Today I learned a new trick thanks to Brent Deming Photographer Extraordinar, for a while now I have been tinkering with trying to get my pictures to post larger on the page. I couldn't figure it out so I blatantly just asked him. So thank's Brent.
Taaadaaa!
Now on to the reason for Itsa Bella's mug, I have been trying to get her to do tricks like say "I Love you" and "momma" in dog speak of course, she's already speaking a sound that sounds like she's saying "up" followed by a snort and an ear flapping when she wants up.

I can tell her to do the "stinky" and she rubs her eyes and nose as if something offends her nose. It's really cute.
But now, I wink at her and she is winking back when I say wink. She's so smart.

So there you have it 2 very cute dogs, one young at 7.5 years in doggie years and one 39 years young, learning new tricks.